Sometimes, the greatest achievements come from our lowest points, and no one knows this better than Ricky Hall.
After serving in the military, Ricky had an eye-opening realization about his health. Even though he loved fitness and sports, he had gained weight since joining the military and didn't like what he saw in photos of himself.
Rather than let disappointment shake him, he picked up books on nutrition, diet, and vitamins and over time, began to transform himself. He lost 50 pounds in six months, which brought perspective and, ultimately, a business opportunity that led him to open up multiple retail nutrition stores in the U.S.
Allow me to introduce Founder, Ricky Hall…
—
So, who are you and what's your business?
I'm Ricky Hall, the founder of NutritionHQ, and an "I can be better" attitude. I grew up in LaBelle, MO, a very small town in NE Missouri, population of 750(ish). We actually lived 2.5 miles from a paved road (that is correct): the road to my house is gravel on a good day and very interesting on rainy and snowy days.
Growing up, I loved fitness and sport. I had a weight bench in my room as young as 10 years old and loved that, with fitness, you could constantly be improving and striving for better.
As a young adult, I entered the military and gave up my fitness journey for several years while I focused on classes and exams. One day, I saw a photo of myself and felt awful.
"How did I let myself get to this place? I don't feel good about myself at all. How the hell am I going to change my body and health while finishing school?"
This was when I learned about nutrition and how diet and vitamins could transform your body, health, and lifestyle. I bought a book about nutrition, started weighing my food, and became a regular at my local supplement store.
In six months I had lost 50 pounds and had a completely new perspective on fitness, health, and nutrition.
There is power in knowing how to care for your body in a way that makes you more confident, increases your energy levels, and improves your mental clarity, and it all comes down to having the right tools and information.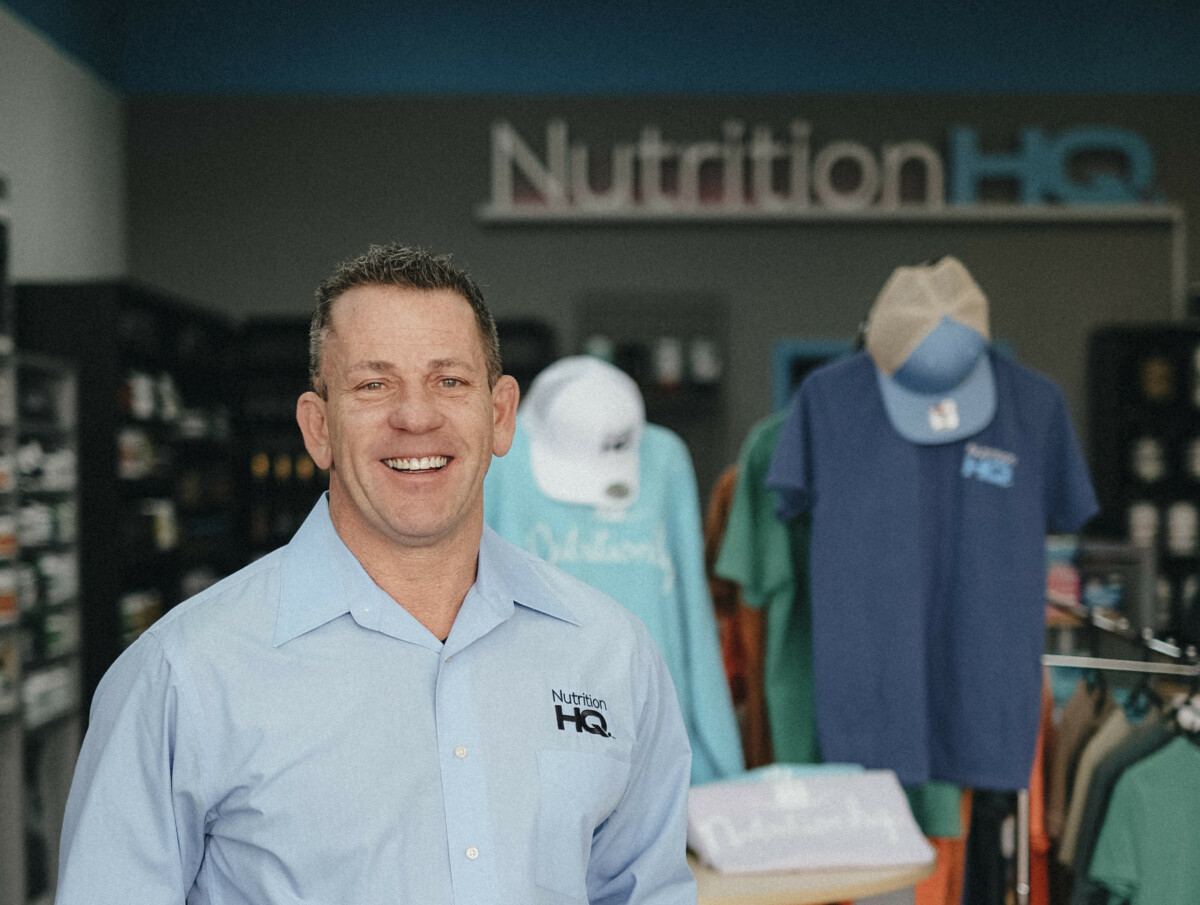 What is your backstory and what inspired you to come up with / pursue this idea?
After my career in the military, I wanted to enter the fitness and nutrition space, and I became a multi-unit franchisee for a national nutrition/supplement company.
I spent 14 years running successful local stores for several nutrition franchises, learning about every up and down of the supplement and fitness industry and the support franchisees need to succeed.
I knew I loved helping people through nutrition and fitness but also realized how much I would fall in love with coaching business owners. As a franchisee, I would constantly be helping fellow franchisees increase their profit margins and grow their customer base, and I LOVED it.
I knew the next step I wanted to take and I took it. I sold my franchise locations and launched my very own supplement store in 2015: What you know today as NutritionHQ!
After several years of growing the brand, I officially started franchising NutritionHQ, with my first franchisee being my son, Tyler. It's pretty damn special to watch your son who used to dust the shelves at your first store, purchase your first franchise location.
NutritionHQ is built on the decades of expertise I have in the nutrition industry and the years of experience I have in franchising. But most importantly, this business is built to help people. That has, and always will be, the foundation and mission of NutritionHQ.
Take us through the process of designing, prototyping, and manufacturing your first product or service- what was that like?
We are currently in the process of designing the newest store. The store that will open this summer in North Carolina will be the new NHQ look. We have tested a lot of things in our current stores to make the store more efficient and customer friendly. Our footprint is a 1000 sqft retail space with easy-in and easy-out access.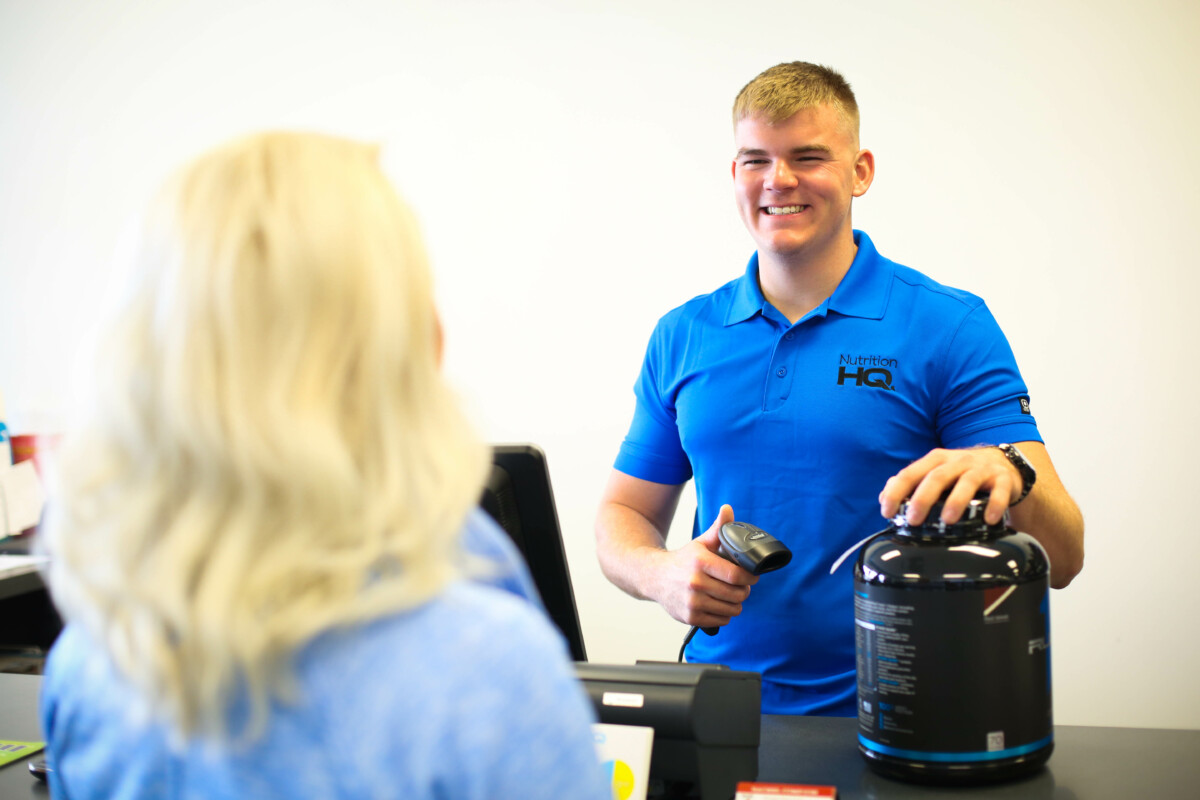 Describe launching the company… Where did you start?
The company was launched after being a franchisee for 14 years with two other nutrition store franchise concepts. GNC for 10 years and Complete Nutrition for three years. I was frustrated with each of these concepts because it was not about the customer, who is the most valuable asset of my business.
What has worked to attract & retain customers so far?
We care about every customer that walks through our doors. We don't care if they are doing an InBody Scan (free), buying a protein bar, or buying a full-blown lifestyle program: they will be treated the same. One of my favorite quotes by Jack Daly is "When you care more about the customer than the sale, you will sell more."
What books, podcasts, or people have been the most influential on your journey?
Books: Rich Dad Poor Dad, Good to Great, Traction, and Amaze Every Customer Every Time.
Podcast: Anything Tony Robbins, Joe Rogan, Tim Ferris, and of course, our podcast, Talking Risks.
How are things going today and what does the future look like?
NutritionHQ is in an amazing place, with franchising and growing the brand. We currently have two franchisees and just awarded a franchise in Charlotte, NC. We will award 3-5 more this year and 10 in 2024.
Our Vision: There are 100+ NutritionHQ stores across North America, and every person that walks through the doors feels understood and impacted through nutrition, coaching, and connection with a community.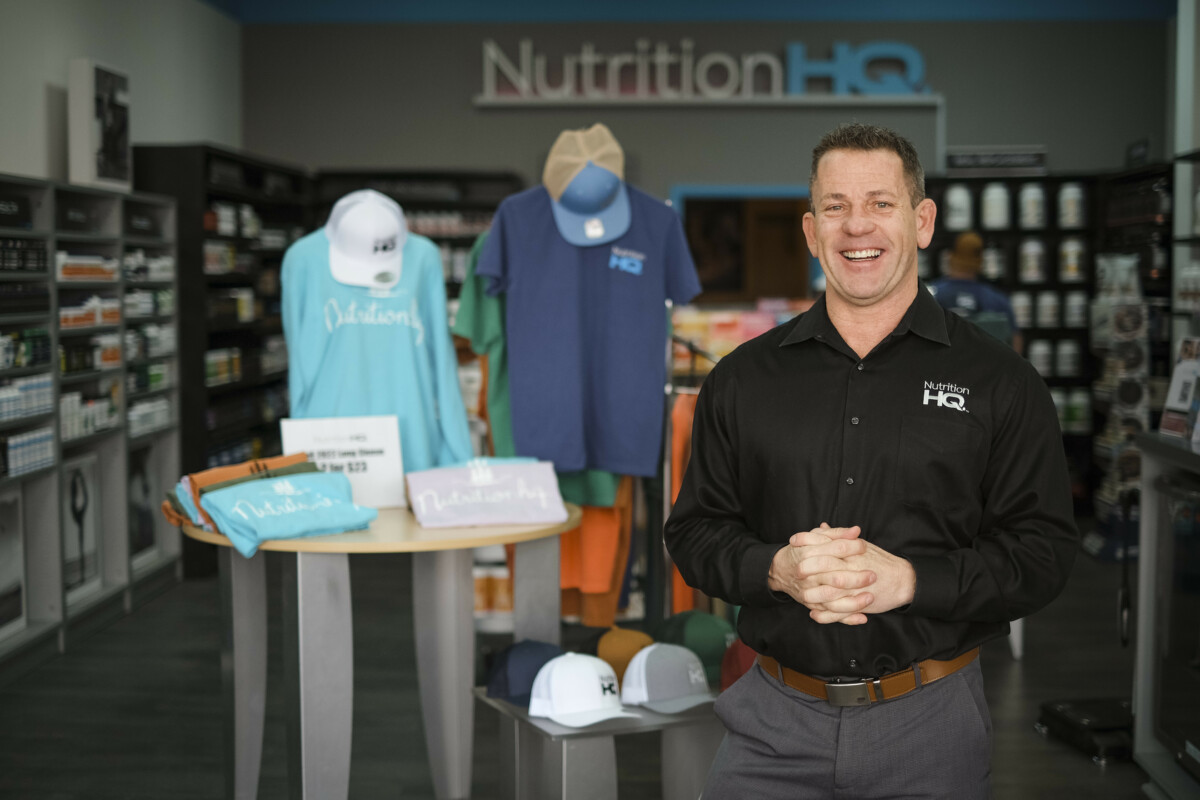 Any advice for others who are just starting out?
You have to "Go For It!" Only you can create what you believe in, and there will always be people saying you can't do it. That is because they know they can't do it or make it happen.
What's the best way for people to connect and follow you? Website, Social Profiles, Etc…
You can visit our website, send me an email at Ricky@nhq.rocks, or visit us on Instagram, Facebook, YouTube, or Linktree.