The best business ideas typically are born out of pure necessity. Actually starting that business, however, is TOUGH… take it from me.
Imagine countless hours of planning, plotting, and painful rejection. Countless hours of research, navigating suppliers, and ultimately trying to catch lightning in a bottle better known as product-market fit.
Today, I am truly honored to share my interview with a, simply put, BOSS Level entrepreneur, who with her husband came up with and launched a now 16-Million dollar business whilst on maternity leave.
Allow me to introduce Co-Founder, Jess Munday…
—
So, who are you and what's your business?
I am the Co-Founder of Custom Neon. We create custom LED neon signs for all occasions. We are an e-commerce business specializing in customization so our customers can design their own sign on our website, purchase it and it gets delivered to their door!
What is your backstory and what inspired you to come up with / pursue this idea?
My husband and I came up with the idea back in 2018! We wanted to purchase a sign for our son's room and found the process really difficult. At the time I was on maternity leave from my role in HR and Recruitment so we had the idea to start selling and renting out neon signs as a bit of a side hustle. We knew the product was desirable and harder to get at that time so it was a great opportunity. It started to get traction so my husband put his e-commerce experience into action and we hired a small team to help out with our growing venture.

Take us through the process of designing, prototyping, and manufacturing your first product – what was that like?
We put the research in to finding out who was the leading manufacturer/supplier in the industry and what different types of products were on the market. A lot of discussion and negotiation took place to secure a supplier that we were happy with the product quality and service we were expecting.
Describe launching the company… Where did you start?
It started off with just an Instagram and we were selling signs via DM from our lounge room. We'd get the signs shipped in bulk from our supplier and then ship them to the customers from home. Eventually, we made a website and an online design tool which ended up being a complete game changer for us! Around 6 months in we started working out of a shared office space and have expanded our office multiple times since! We now have 32 team members and offices in Geelong Australia and Los Angeles USA as well as a team in London UK
What has worked to attract & retain customers so far?
I would say definitely the ease in designing and ordering a Custom Neon sign online. As a consumer you want the process to be seamless and straightforward and that's what we offer to our customers. The next step is following through with great communication and a top-quality product which I think is what sets us apart from a lot of our competitors.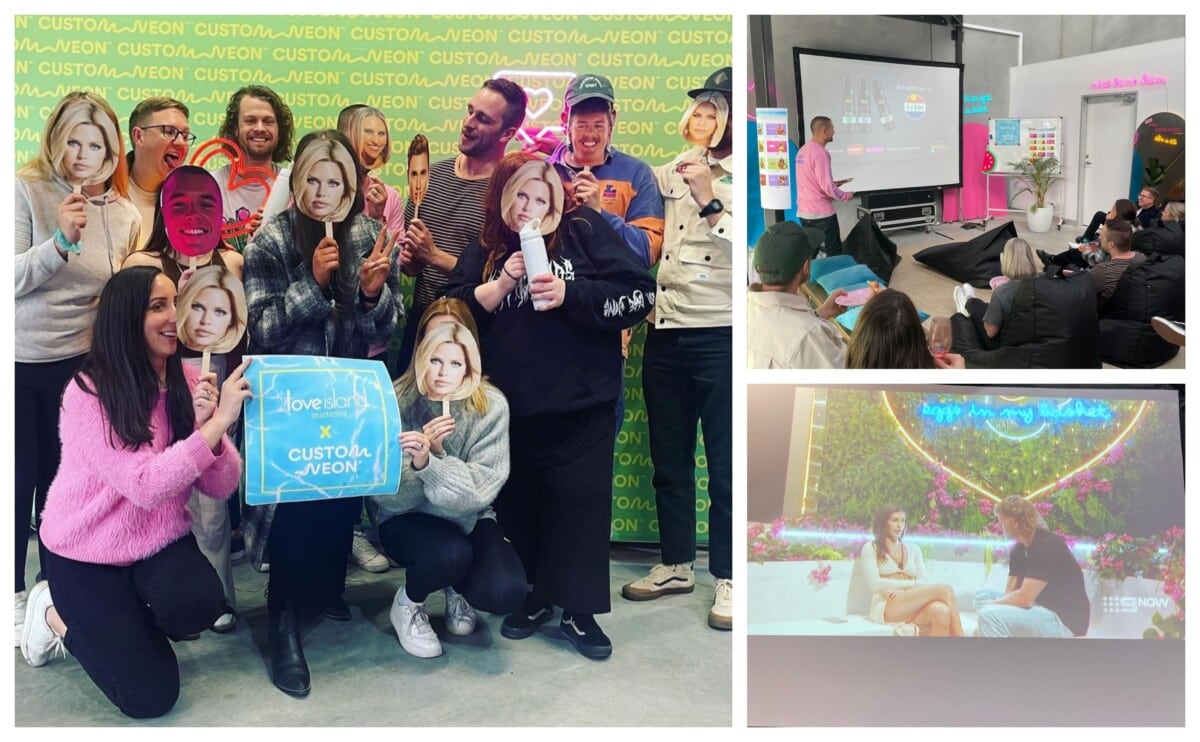 You recently partnered with Love Island Australia… tell us how that came about and what you're doing for them?
Partnering with Love Island has been a great experience for us! The process started when we tracked down the contact details for someone at the network because we knew the show had a lot of neon featured through the villas across the various seasons. We wanted our product and our designs to be featured, we wanted to be a part of it!
Fast forward to now we have an official partnership with Love Island Australia and we have our neons featured throughout the villa in the current Australian season. Our customers can also shop from an exclusive love island collection on our website or create their own love island sign.
What books, podcasts, or people have been the most influential on your journey?
I would say Rocket Fuel has been a great book, I have enjoyed listening to the Add to Cart podcast lately and in terms of people, I would say I have been grateful to have connected with some other local business owners who have been a great support through Custom Neons growth journey!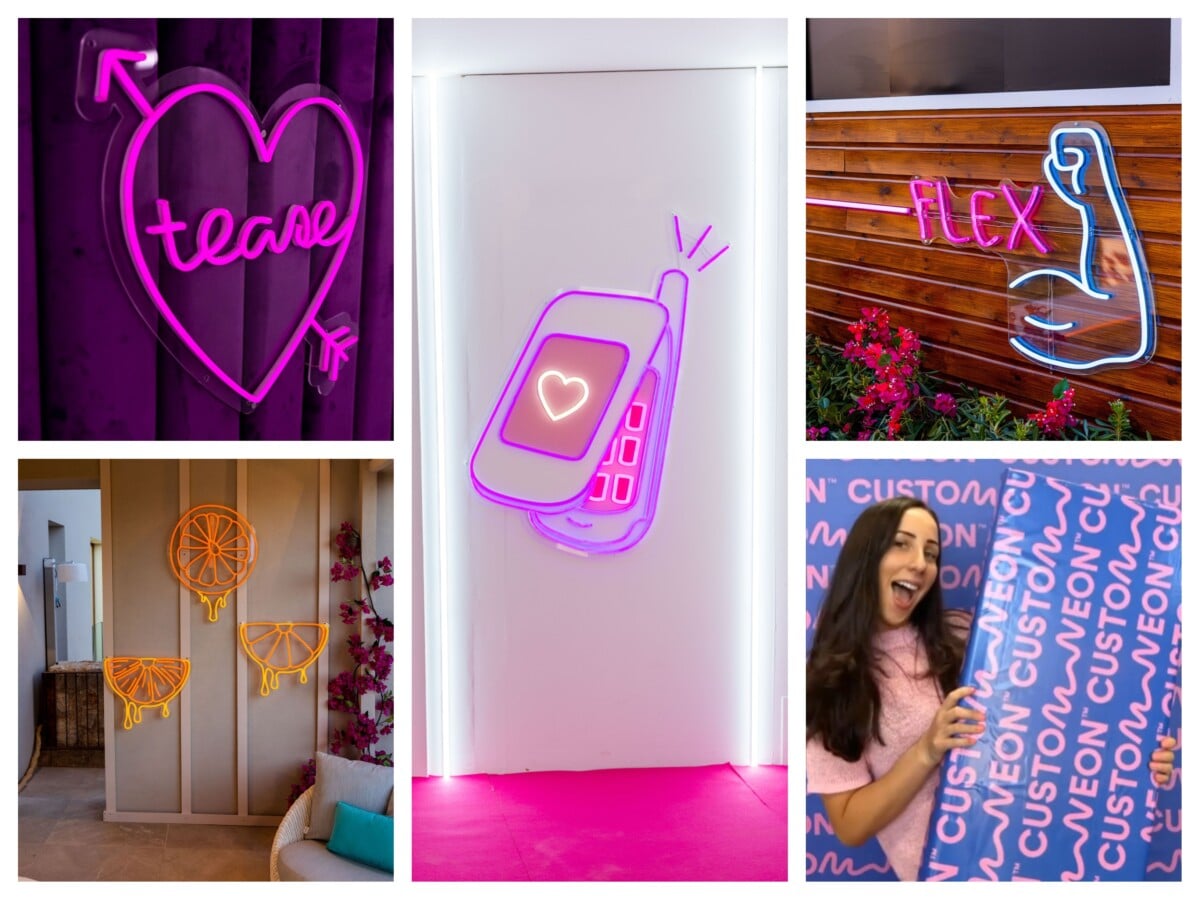 How are things going today and what does the future look like?
Things are going well, it's the busiest time of year in the retail world with Black Friday sales ramping up which is always exciting. In the future, we want to focus on improving our manufacturing capabilities as well as growing sustainably.

Any advice for others who are just starting out?
I would say definitely get help or outsource the areas which are not your strength. It's impossible to be good at everything and do everything on your own. I also learned that things are never going to feel complete or perfect when building a business, it's a journey that is constantly evolving and changing and we are always working on what's next. At first, that thought was very daunting to me but the longer I am in business the more the "next challenge" excites and fuels me. It is certainly a mindset that you have to adapt to.
What's the best way for people to connect and follow you? Website, Social Profiles, Etc…
Linked in is great as well as following our Custom Neon socials! Jessica Munday on LinkedIn @customneon on Instagram, Facebook and TikTok