2022 is set to be an innovative year for businesses worldwide. The coronavirus pandemic – whilst persistent – will likely loosen its grip on face-to-face and brick-and-mortar businesses.
This combined with the rise of remote work, eCommerce, and the relentless progress of digital industries is likely to create an eclectic business landscape with plenty of new opportunities.
2021 has already seen the formation of an additional 1.5 million businesses in the US, according to McKinsey – more than double that in 2019.
As such, more and more people are brainstorming ideas to form their own small businesses and startups for 2022 and beyond.
Here are some in-trend business startup ideas for 2022.
1: Eco-Friendly and Sustainability
Eco-friendly businesses and sustainable products are registering year-on-year growth in demand. Small businesses are well placed to build trust and rapport around environmental issues and are in an ideal position to offer eco-friendly products to this burgeoning market.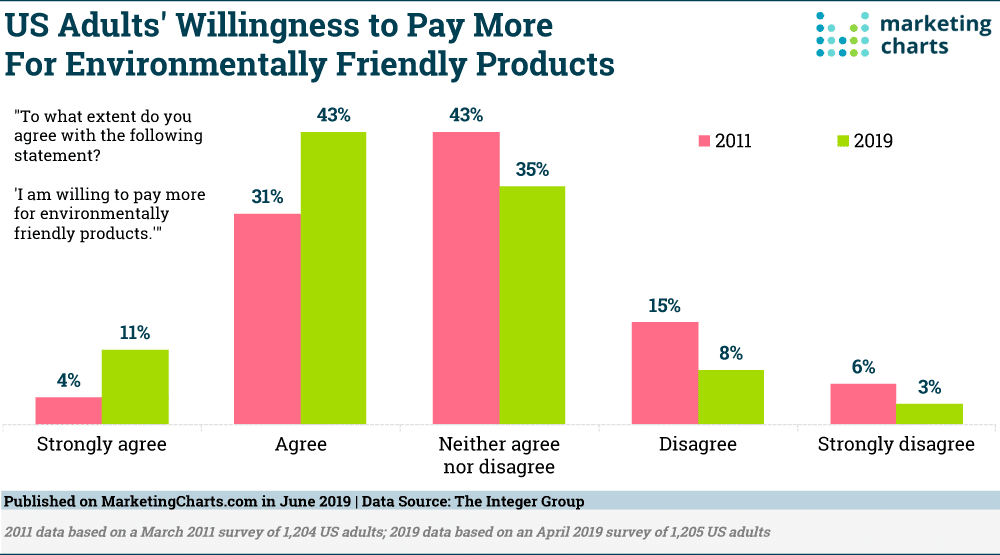 Some eco-friendly small business ideas include:
Organic catering; providing catering services with organic food, plant-based options, and no waste.
Ink refills; refilling business's ink stocks with eco-ink.
Refurbishing and upcycling; providing refurbishing and upcycling services to make use of old furniture and other items.
Secondhand and thrift shops; some secondhand and vintage thrift stores like Beyond Retro have found international success. ThredUP is another thrift store success story with genuine eco-friendly roots.
2: Co-Working and Flex Work Spaces
Co-working and flex spaces serve all components of the flex workforce and gig economy, helping facilitate in-person networking between remote workers whilst providing them with the infrastructure they need to grow their businesses.
Commercial property investors have flex spaces in their sites already but there's plenty of room for smaller investors to jump on the bandwagon. Renovating old office space is one option, or it may be possible to convert cafes or other small retail units into co-working spaces.
3: Baby and Child Products
The baby and child product industry registered 6.5% growth in 2020 and this looks set to continue as people buy more products for children. There are many successful baby and child clothing sellers on eCommerce platforms like Etsy where people use print-on-demand services to personalize products and drop-ship them out to buyers.
Some baby product niches that are attracting particular attention right now are:
Safety products and nutrition
Entertainment and toys
Baby furniture
Personalized clothing
4: Plastic-Free Health and Beauty
The health and beauty industries have come under huge scrutiny for their contribution to global plastic waste. This has spurred on a new wave of small businesses that have taken environmentally-friendly health and beauty into their own hands.
Plastic handles and components are being replaced by recycled, metal, or natural materials like wood. Single-use plastics (which are now banned in some countries) are also being phased out in favor of reusable materials.
Some potential plastic-free business ideas include:
Plastic-free shaving, to reduce the usage of disposable razors
Plant-based, organic products that are made without synthetic ingredients
Recycled or plastic-free packaging for beauty products
5: Tutoring and Consultancy
Tutoring is an excellent side-hustle for anyone with knowledge to share, which could be just about anything from B2B topics like marketing and sales pitching to academic and educational tutoring for any age level.
There are numerous tutor platforms, or you can go private and advertise through local classifieds, online, or by word-of-mouth.
There are various qualifications that you may or may not need to tutor depending on where you are in the world, for example, tutors need at least a High School Diploma to teach students in the US.
Summary: Top Startup Business Ideas for 2022
This is by no means an exhaustive list of startup business ideas for 2022, but scoping out ideas in an in-trend industry is always a good place to start.
Understanding the demand for your services is crucial – if the customers are out there then you only need to go and find them.