It's never fun when your initial business idea (and name) slightly misses the mark. But the only person who fails is the person who doesn't try again.
So when Alex Leduc built a tool to help people compare mortgage rates and called it "Mortgauge" back in 2018, he believed he was filling a much-needed gap in the market.
However, after product testing, Alex realized he needed to expand the product verticals of Mortgauge. Not only that, but he couldn't gain any SEO traction from the name of his company. (At least not with Google auto-correcting the business name to "mortgage".)
So Alex made the important decision to pivot. Sometimes in business, you have to admit defeat and keep going. And that's exactly what made Alex's rebranded company, Perch, so successful.
Allow me to introduce CEO and Founder, Alex Leduc…
—
So, who are you and what's your business?
I'm Alex Leduc, the CEO and founder of Perch. Prior to starting Perch, I worked in the real estate sector for eight years in various corporate finance, strategy, and analytics roles.
In addition to hands-on experience in the industry, I graduated from the Ivey Business School (Western University) and am a CFA Charterholder. I am also a Technical Advisory Committee Member of the Financial Services Regulatory Authority of Ontario (FSRA) and Co-Chair of the Canadian Lenders Association Mortgage Roundtable.
Perch is a digital mortgage brokerage that helps Canadians build wealth through real estate. Our platform combines customized insights with educational content to enable our users to truly understand the optimal path to becoming a homeowner or ways they can leverage existing home equity.
For home buyers, Perch provides an optimized path to home ownership and a holistic solution where users can get pre-approved, get a real estate agent, pick the right mortgage, get a lawyer, and close their deal.
Homeowners are able to maximize wealth through proactive analytics that focus on minimizing the cost of debt by switching mortgages or maximizing their equity by leveraging their home equity. Ultimately, customers can easily save time and money and do their own comparisons of mortgages all at their own convenience.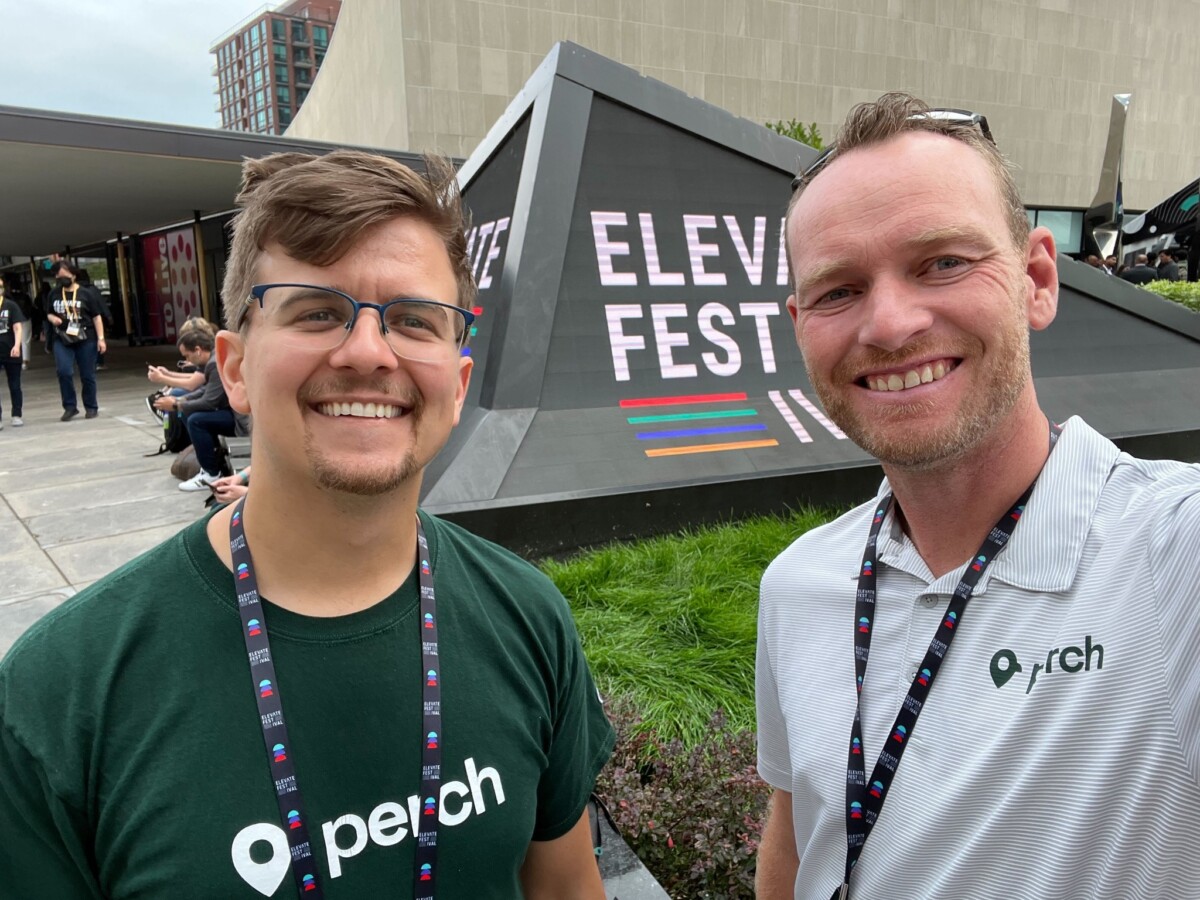 What is your backstory and what inspired you to come up with / pursue this idea?
While working in the financial sector, I saw first-hand how disconnected the system was. Amongst other things, stakeholders didn't have access to equal levels of information.
Any self-proclaimed "expert" was able to give advice to people regardless of how bad that advice was, a pessimistic outlook for future home buyers where home ownership is viewed as an unachievable goal and an overreliance on home equity for retiring Canadians that have insufficient liquid assets to fund their retirement. After validating that nobody was addressing these issues holistically, I set out to do it myself in 2018.
The goal was to create an ecosystem that looked to serve the client first, not the interests of those involved. In this ecosystem, being able to create a collaborative network of the right professionals and overlay analytics in areas where it's needed increases the likelihood of a customer making an informed decision and achieving their goals.
Take us through the process of designing, prototyping, and manufacturing your first product or service- what was that like?
We initially built a fully automated solution to allow users to compare and select a mortgage but we realized people weren't willing to make such an important decision without having the ability to consult a trusted advisor for 1:1 support, so we adapted. I later learned about the importance of prototyping, testing, and getting incremental feedback so we can make improvements to UX/UI.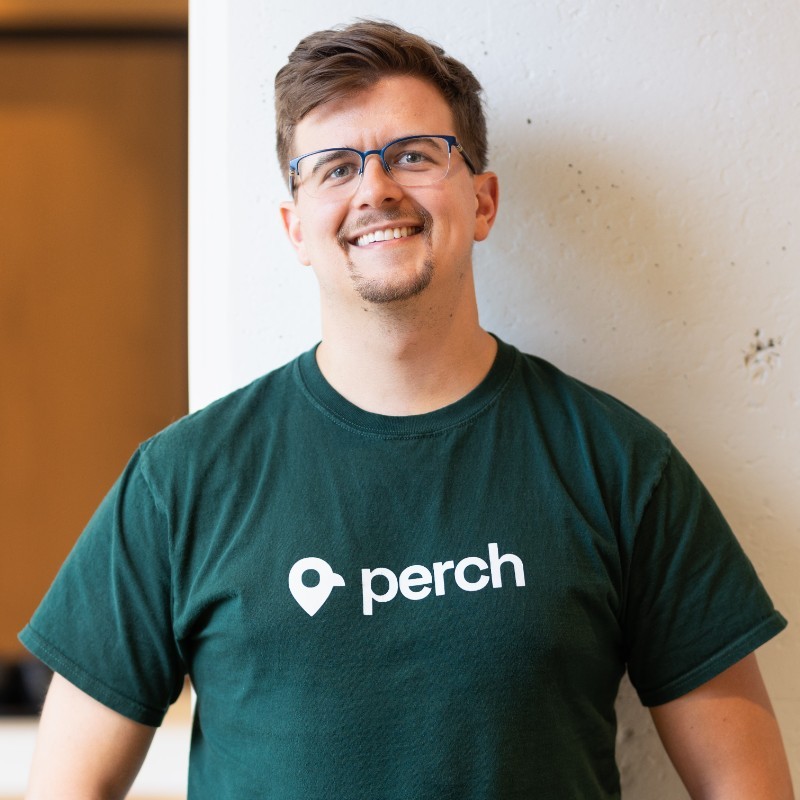 Describe launching the company… Where did you start?
When the company was first founded in 2018, we were called "Mortgauge". We were purely a tool that helped people compare mortgage rates (gauge their mortgage options, hence the name). As you may have guessed, I came up with the name myself and had the logo created through a round-robin UpWork proposal where a bunch of designers submitted proposals.
However, our users validated that the mortgage experience itself isn't the main driver, but rather it's home ownership that is the primary motivator. Taking that feedback into consideration, we then expanded our product verticals to help users achieve those goals, while still helping them with their mortgage as one part of a bigger journey.
The product vertical expansion helped us find product market fit, but then we realized our name wasn't working for us anymore. For example, it was too much of an SEO nightmare, as Google auto-corrected us to 'mortgage' and made our organic search visibility non-existent, not to mention people almost never pronounced or spelled it correctly.
To come up with a new name, we hired Rethink (a creative agency out of Vancouver) to help us come up with a new name and a new logo. It was a really great experience, and we are all happy with the outcome.
We chose "Perch" for a variety of reasons:
A perch is an elevated vantage point. We resonated with this because our platform helps users see opportunities that commonly would get overlooked by our competitors.
The logo plays on the pin drop, which is associated with locations/properties.
The bird relates to a nest, and a nest is the home.
The name is easy for people to pronounce and spell.
People have no problem finding us on search. We just had to compete with fishing websites and quickly were able to rank on the first page.
What has worked to attract & retain customers so far?
Strong referral program, making it easy for users to refer others and earn through their unique referral link. This link is omnipresent via the account dashboard.
Recurring monthly insights, which encourage users to sign in regularly to view their latest stats. Engaged users are more likely to keep Perch top-of-mind, which helps with referrals and repeat business.
Automated alerts to notify users of opportunities to save money on their mortgage. These alerts add value to users, as opposed to simply upselling.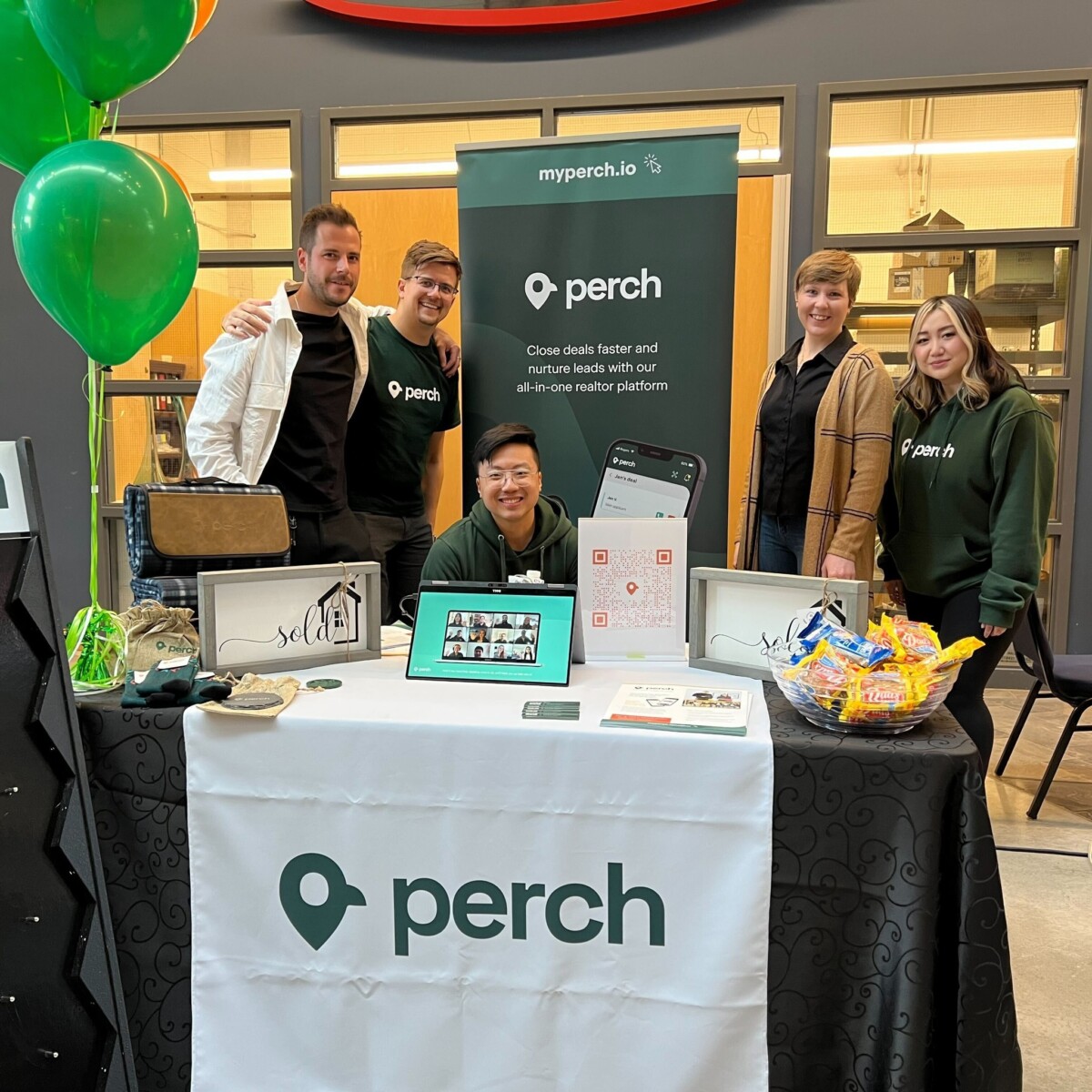 What books, podcasts, or people have been the most influential on your journey?
When I started Perch, I had never worked at a tech company, let alone a startup. I also had never run a business before, and this was my first venture. I knew I had massive knowledge gaps, and books can be a good way to fill those gaps.
Reading "The Hard Thing About Hard Things" by Ben Horowitz was one of the books I got a ton of information out of but also reframed how I was looking at what potential issues may be coming my way.
In a way, it helped me emotionally prepare for a lot of the things that inevitably did come my way and make some decisions early on that shaped how Perch operates and functions successfully.
How are things going today and what does the future look like?
Since 2018, our staff has grown from myself and one contractor to 15+ people. To date, we have funded $100M+ in mortgages, 160+ real estate brokerages in our network, and a 215% client referral rate. Our funding rate is 6x more efficient than the industry average. Perch is also the first in Canada to release a tool that provides users with real-time mortgage rate quotes through predictive modeling.
Any advice for others who are just starting out?
Build for your users, not yourself. Early on, I remember building all these calculators and tools that I thought were so awesome. After reading up and learning about user testing, I figured I'd apply that to my business, so I set up 10 user tests.
Some of the tools had such a poor rating for a variety of reasons: difficult to understand, overly complex, etc. That was really the first gut check I had on the product, and it changed how I approached product development.
How to hire for things you know little about: You'll have to eventually make key hires, and the first thing you'll want to hire is typically the thing you know the least about.
This makes it hard for you to evaluate that person, and you could easily miss massive red flags. Wherever possible, try to involve outside parties (advisors, friends, recruiters, etc.) that are experts in that field to help with the interview process and focus on what you can evaluate. Regardless of what their role is, you should be able to assess fit and if they're a person whose values align with yours and the company's.
What's the best way for people to connect and follow you? Website, Social Profiles, Etc…
You can learn more about us at myperch.io or follow us on LinkedIn.