Have you ever read a book that completely changed your life? Or maybe a book that launched you into a new career?
For Gareth Mahon, that book was The 4-Hour Workweek by Tim Ferriss. After reading Ferriss' book, Gareth was inspired to run a business from anywhere in the world.
In 2017, he saw an opportunity to start a service business helping the elderly in their homes and partnered with a registered nurse to bootstrap the business. This meant his business started out slowly, and he learned some hard lessons in the beginning.
But now, his service business, The CareSide, has offices in multiple locations and brings in just under $18 million in revenue each year.
Allow me to introduce Co-Founder and CEO, Gareth Mahon…
—
So, who are you and what's your business?
Hi there! My name is Gareth Mahon. I'm the co-founder and CEO of The CareSide, a home care and nursing service provider for elderly and disabled people headquartered in Perth, Australia.
Many clients reach out to us when they need assistance caring for a family member. In Australia, it's common for seniors to spend their twilight years living at home rather than transitioning to nursing care facilities, and that's where we come in.
We provide services such as nursing care, companion care, and personal care. Our goal is to help seniors maintain their autonomy so they can enjoy themselves and continue to be productive members of society. Since starting out in Perth in 2017, we've opened offices in Adelaide, Brisbane, Melbourne, and most recently, Sydney.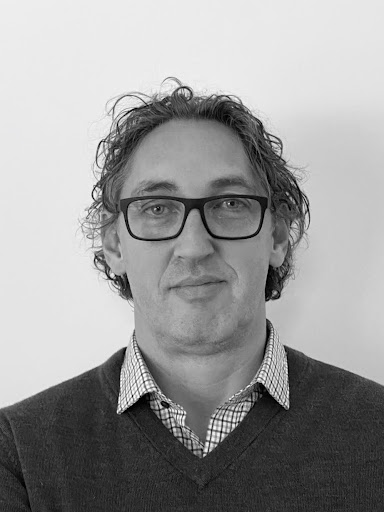 What is your backstory and what inspired you to come up with / pursue this idea?
After reading The 4-Hour Workweek by Tim Ferriss, I was inspired to create a business that could be run from anywhere in the world and utilize the best of international resources, all through the magic of the cloud. The home care services industry was going through major regulatory changes around 2016 in Australia. Opportunities were opening up, and I wanted a slice of the action.
I previously had senior management roles in several large organizations, including ANZ Bank and KPMG. Although I was compensated well and had a lot of responsibility, these jobs required me to work long hours. I also had to travel frequently to meet with clients.
Starting my own company has provided me with greater flexibility. I'm in control of my schedule. If I want to take a day off or go travel with my partner for a week, I can do that. Ultimately, it was a book that motivated me to pursue this new lifestyle by starting my own business.
Oddly enough, I don't have any experience in the home care industry. However, my business partner is a registered nurse. Most of her family members are medical specialists. This has been invaluable because my business partner knows how to care for people and is familiar with the healthcare regulations in Australia. This means I can focus on other aspects of the business, while she can make sure our services meet the needs of our clients.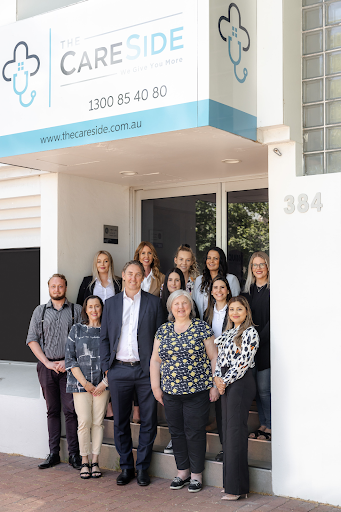 Take us through the process of designing, prototyping, and manufacturing your first product or service- what was that like?
Since we are a service-based company, our product is our time, and this helped us to self-fund the company. We never raised capital from outside investors. The price of bootstrapping is slower growth, but you also learn to be more resourceful and make every dollar stretch.
The biggest startup costs we faced, in the beginning, were administrative ones. We hired a consultant to help us apply for the government licenses we needed in order to provide home care services. In our first year of business, we were audited seven times by different agencies! It was a very bureaucratic process to go through. While the audits were stressful, they allowed us to learn about what our competitors are doing and how we can improve our operations.
Describe launching the company… Where did you start?
We first built the website on Squarespace, as it was easy to get started there. Then we started advertising in local newspapers, which was terrible, as we got virtually no leads from them.
After four weeks, we started digital marketing and immediately started to get new leads into the website. We put on about 3-4 clients per month for the first few months until our marketing started to mature, and pretty soon we grew new leads by about 20% each month. We built everything on spreadsheets for the first 12 months as we fine-tuned processes.
After that, we started building systems in Google Apps, and 12 months after that we switched to building in Node.js, which is far more scalable, fast, and secure. We now have a custom-built CRM/ERP with over 300,000 lines of code that automates everything from prospect management to staff payroll.
At the 3-year mark, we changed our website architecture to Webflow, which is more powerful and customizable than Squarespace.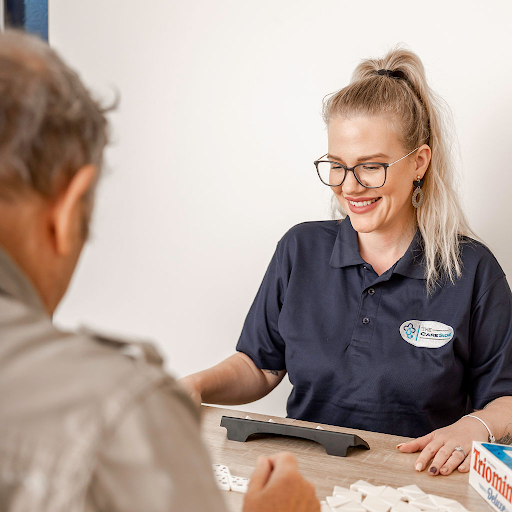 What has worked to attract & retain customers so far?
We take a data-driven approach to our sales and marketing. I measure every channel by LTV/CAC. If a channel isn't generating leads and new customers at a rate that is profitable, then I will stop investing in it. By comparison, if a channel is generating a positive ROI, then I will double down and invest more in it.
Our sales are well-optimized, as we have a 95% conversion rate. This is a very important point for us. If we get a lead, we will convert them, and once we have clients, they very rarely leave us.
On the marketing side of things, we are continuously iterating. We initially invested in advertising in local newspapers. However, this wasn't fruitful. We didn't land a single customer after spending more than $5,000 on ads! We quickly learned that our business is the type that customers only search for when they need it.
So far, we've had the most success attracting new customers via Google Adwords and Facebook Ads. We have gotten smarter about the negative keywords we use in our Google PPC campaign, which has allowed us to avoid wasting money.
The advantage with Google and Facebook Ads is you can get traction almost immediately. We learned quickly the types of keywords that generate leads and sales. But we also don't want to be reliant on one marketing channel. That isn't sustainable.
In the last two or so years, we've invested more in PPC (we now get about ¼ of our traffic through this channel) and overall SEO efforts. We have been working on our custom internal CRM software to further manage our operations and facilitate connecting care seekers to carers. Our CRM helps us keep our costs low, and in turn pass savings along to our customers with more hours of service.
What books, podcasts, or people have been the most influential on your journey?
Most recently on my journey, I'd say The Long Game: How to Be a Long-Term Thinker in a Short-Term World by Dorie Clark has been influential. It's timely given how much the workforce has been shaken up since 2020, and how many people are going through transitional periods in their careers. I read it early in 2022, and it kept me in check to properly manage my time and map out the small things that could help me realize my longer-term goals for my business.
In general, my top influential books have been:
The 4-Hour Workweek
This book inspired me to start a company in order to have more time with my family, a better work/life balance, and autonomy over my schedule.
E-Myth Mastery: The Seven Essential Disciplines for Building a World-Class Company
This book helped me change my mindset from someone who manages a department or small team, to the perspective of a CEO. It has some valuable lessons on how to scale operations and set up repeatable systems.
The Millionaire Fastlane: Crack the Code to Wealth and Live Rich for a Lifetime
This book inspired me to take more control over my finances in order to become financially independent.
The business podcasts I enjoy are:
The Tim Ferriss Show – As his book inspired me to start a business, his podcast is a great bonus to keep up with. It's enlightening to listen to his in-depth discussions with guests from a variety of fields.
Y Combinator lecture series – It includes lots of actionable advice from other experienced founders.
Revisionist History – This podcast is run by Malcolm Gladwell. It's something fascinating to listen to when I want to take a break from the demands of being CEO.
How are things going today and what does the future look like?
They're going great! Over the past couple of years, we've scaled from $5 million to just under $18 million in annual revenue, which has been an exciting trajectory to see.
The majority of our revenue comes from our Perth office, and we have over 100 care staff in Perth. Perth also is one of the smaller cities in Australia, which means there's room for more future growth.
We aim to expand our caregiving and business operations teams in other locations throughout the country in the coming years to help further establish our brand's footprint. We also recently hired an investment bank to help us find the right capital partner for our future endeavors.
Any advice for others who are just starting out?
You have to stay focused on your business goals – you get what you focus on. Whatever area of the business you pay attention to is the area of the business that will do well. So choose wisely! Personally, I would put most attention into financial management and marketing plans.
Also, if you are ever feeling stuck or find yourself struggling in the early stages, it's okay to seek help. Something I've had to remind myself is that asking for advice and asking for help is one of the kindest things you can do for yourself as an entrepreneur. Speak with individuals in your network, connect with new people, and see what's worked for them in their growth efforts. If you have friends or acquaintances that are business owners, lean on them.
You'll find there are efforts that can be applied to various types of businesses, and you don't necessarily need to seek advice from those working in your niche. You could have a question about your business goals that seems like a dead end, but you can learn new insights that will reveal unexpected possibilities.
What's the best way for people to connect and follow you? Website, Social Profiles, Etc…
You can find us at:
– Our website, The CareSide
– Our blog
– Facebook
– Twitter
– LinkedIn