Jaime Nacach's first experience hiring a virtual assistant was a flop.
He'd read a book called Virtual Freedom and learned how to hire help from the Philippines for his marketing agency at the time. But in practice, the virtual assistant he found was unreliable, and the time difference became an issue.
Having inherited the "entrepreneurship" bug from his father, Jaime wondered if he could create a business around solving the problem of hiring a quality virtual assistant (VA).
Enter Virtual Latinos: a recruitment agency that connects remote professionals from Latin America to business owners who need a virtual hand. Jaime brought this business to life in 2018 with a simple landing page.
Now? His agency has 900+ VAs serving 500+ companies.
Allow me to introduce Founder and CEO, Jaime Nacach…
—
So, who are you and what's your business?
I am an entrepreneur, marketer, self-taught tech expert, and the founder and CEO of Virtual Latinos. I was born in Mexico City and have been living the majority of my life in San Diego, California.
I graduated from SDSU with a bachelor's degree in Business Administration with a focus on the management of information systems, and I earned my MBA from Tel Aviv University in Israel. Like my family, I have been an entrepreneur most of my life and I love the ability to turn challenges into opportunities.
My peers consider me an energetic and approachable leader. I have combined my creativity and business strategy experience to create a digital marketing agency, Bloominari, and a recruitment agency called Virtual Latinos (VL), focused on hiring remote professionals from Latin America.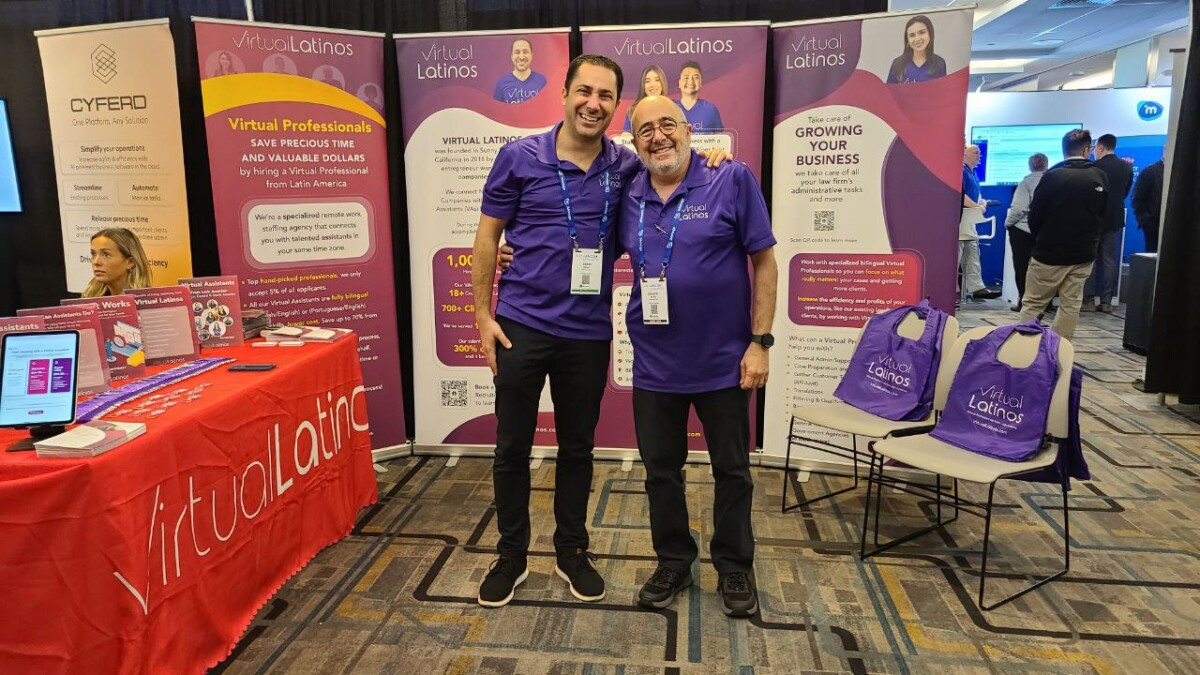 What is your backstory and what inspired you to come up with / pursue this idea?
I was born and raised in Mexico, living for seven years in Mexico City and five years in a smaller town. At 12 years old, I moved with my family to the beautiful city of San Diego, California.
Despite moving to the US at a young age, I always maintained a strong connection to my home country and sought ways to give back to my community while also running a thriving business.
A trait that I share with my father, which I likely inherited from him, is an entrepreneurial mindset. Even before I founded Virtual Latinos, my father and I would constantly brainstorm ideas that had the potential to become businesses.
My first venture, Bloominari, was a marketing agency. The valuable lessons I learned from both my successes and mistakes with Bloominari, as well as my previous job experiences, provided me with invaluable knowledge about clients, contractors, strategies, and automation. These experiences ultimately inspired me to create Virtual Latinos in a more effective and innovative manner.
Take us through the process of designing, prototyping, and manufacturing your first product or service- what was that like?
My vision was to create a community of talented professionals from Latin America who would be interested in working with companies in the US and Canada.
To bring this vision to life, I started by exploring the internet for plugins that could help me build a directory. After discovering a content management system plugin, I installed and tested it before inviting people to try it out.
I then began to explore the possibility of building a fully remote team and hired my first virtual assistant from Guatemala. Today, she remains a valuable member of our team and serves as our Recruitment Manager.
Initially, we launched our directory service, which allowed clients to access our pre-vetted directory of VAs from Latin America and hire them directly. Once we amassed 100 candidates within our community, we started promoting our directory to potential clients through networking events and by utilizing the list of clients and leads from our marketing agency, Bloominari.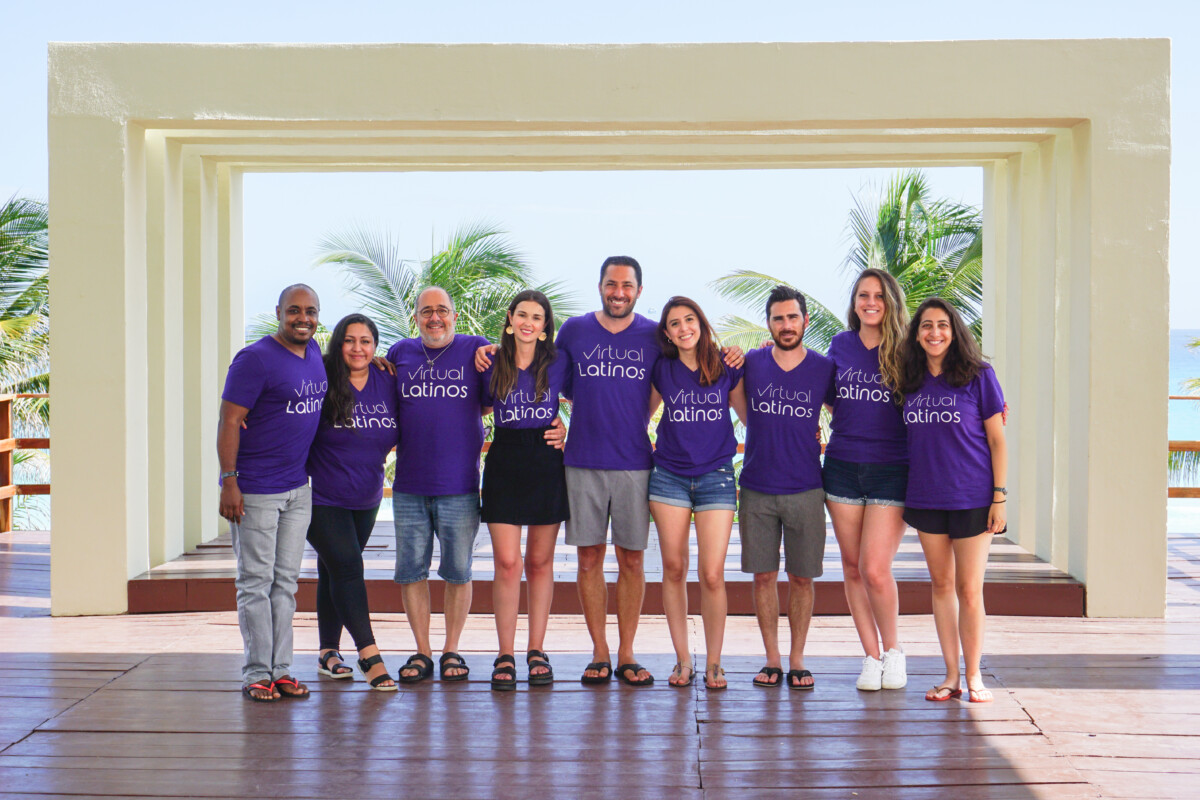 Describe launching the company… Where did you start?
Prior to conceiving the idea for Virtual Latinos, I had attempted to hire a virtual assistant for my marketing agency but had an unsuccessful experience. I had signed up with a virtual assistant company based in the Philippines, but the experience was not a positive one due to issues such as time differences, high costs, and unreliable VAs.
At the time, my dad was running a company that outsourced physical manufacturing, and we had thought of several variations of this business model. It was from this line of thinking that I eventually developed the concept for Virtual Latinos.
Drawing on my Mexican heritage and the experience working with my father, I became aware of the potential of Latin American professionals. This inspired me to launch Virtual Latinos, and the rest is history.
VirtualLatinos.com was purchased as the company's domain in January 2018, marking the company's anniversary. The initial landing page aimed at attracting Virtual Assistants was launched on February 24, 2018, followed by the client's landing page on April 27 of the same year. Within a few weeks, 50-100 VA applicants completed their applications, and by May 3, 2018, the first VA was hired through Virtual Latinos, indicating a promising start for the company.
After a few months of offering the directory service for free and assisting clients in hiring several VAs, the company decided to switch to a paid model. However, we discovered that many clients required more support, which prompted the launch of the "agency hiring" service. This service offered a comprehensive recruitment solution to clients by presenting them with the top 3-5 candidates from the agency's pre-vetted community. This enabled clients to concentrate on their business while spending less time searching for the perfect VA.
The agency service quickly gained popularity, as the clients were too preoccupied to hire someone by themselves. By providing the top 1% of Latin talent, along with the best recruitment process tailored to each client's specific requirements, the agency became a success for everyone involved.
Clients were more satisfied with VAs that better matched their needs, and VAs were pleased to receive jobs faster with the company's help. Additionally, the company's team was thrilled to see their community of clients and VAs grow and expand.
What has worked to attract & retain customers so far?
Marketing plays a crucial role in generating interest from potential clients. Client and VA satisfaction is our priority. Initially, we offered free access to our directory in exchange for feedback and suggestions on how to improve our website and services. In addition to this, client recommendations have been a great way to attract more valuable and reliable clients.
To ensure client satisfaction, we prioritize active listening during discussions about their needs, throughout the hiring process, and even after the process is complete.
What books, podcasts, or people have been the most influential on your journey?
Virtual Latinos was influenced by a book called Virtual Freedom. The book primarily highlights the freedom that comes with outsourcing work.
The book is very specific and explains step-by-step how to go about hiring somebody in the Philippines and that is what I did. Hiring a VA from the Philippines was an awful experience for me, but it ultimately led me to build Virtual Latinos.
More recently, Virtual Latinos has been influenced by the book "Traction," which provides valuable insights for business owners to manage their organization and build a healthy, functional, and cohesive team.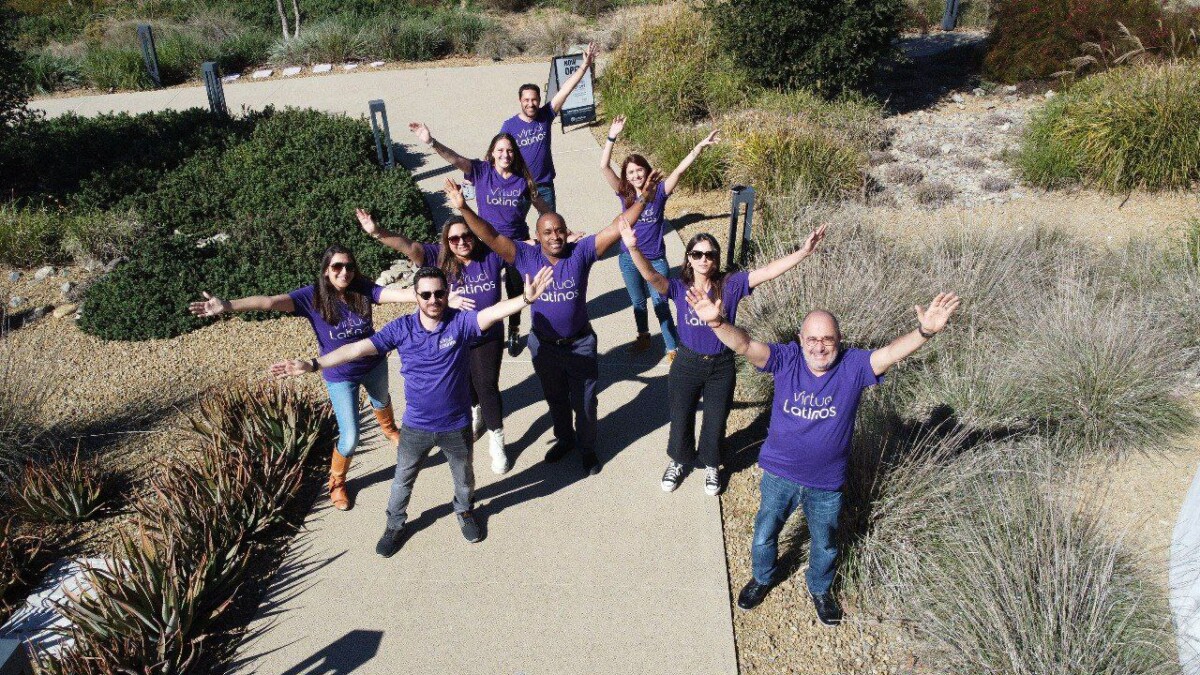 How are things going today and what does the future look like?
I am happy to say that Virtual Latinos is our company's most successful company yet! Today we're profitable and have grown an internal team of 60+ members. We have hired 900+ VAs from 18 countries in Latin America, and have served 500+ companies in the US, Canada, Europe, and other countries around the world.
Our company continues to grow very fast, and we have some amazing plans for 2023. We look forward to helping more clients and VAs to elevate their freedom, success, and growth through exceptional virtual professional relationships.
Any advice for others who are just starting out?
One piece of advice I would offer to other remote business owners is to accept that turnover is a natural part of any business, and it's not always within your control. No matter the reason, whether someone leaves or is let go, it's bound to happen, so it's crucial to be prepared for change.
Another piece of advice is to be humble by accepting that nobody is perfect, nobody knows everything and everybody is just as equal as everybody else.
What's the best way for people to connect and follow you? Website, Social Profiles, Etc…
Connect with Virtual Latinos at the following places: