How do you build and maintain trusted business relationships? While networking, respect, and communication all play key roles in this, sending and receiving gifts certainly doesn't go amiss, either!
After seeing the impact that gifts had on his family and friends growing up, Dmitriy Peregudov also saw an opportunity—to establish a company that turns the art of gifting into a true business activity as part of an organization's sales/marketing playbook.
Allow me to introduce Founder, Dmitriy Peregudov…
—
So, who are you and what's your business?
I'd like to think of myself as a people connector. This works on several levels: I enjoy hiring, training, and interconnecting our diverse International team.
At the same time, the product we've built at Giftsenda, our Gifting Platform, empowers our customers to connect with their leads, accelerate the pipeline, and maintain relationships while building loyalty through gifting.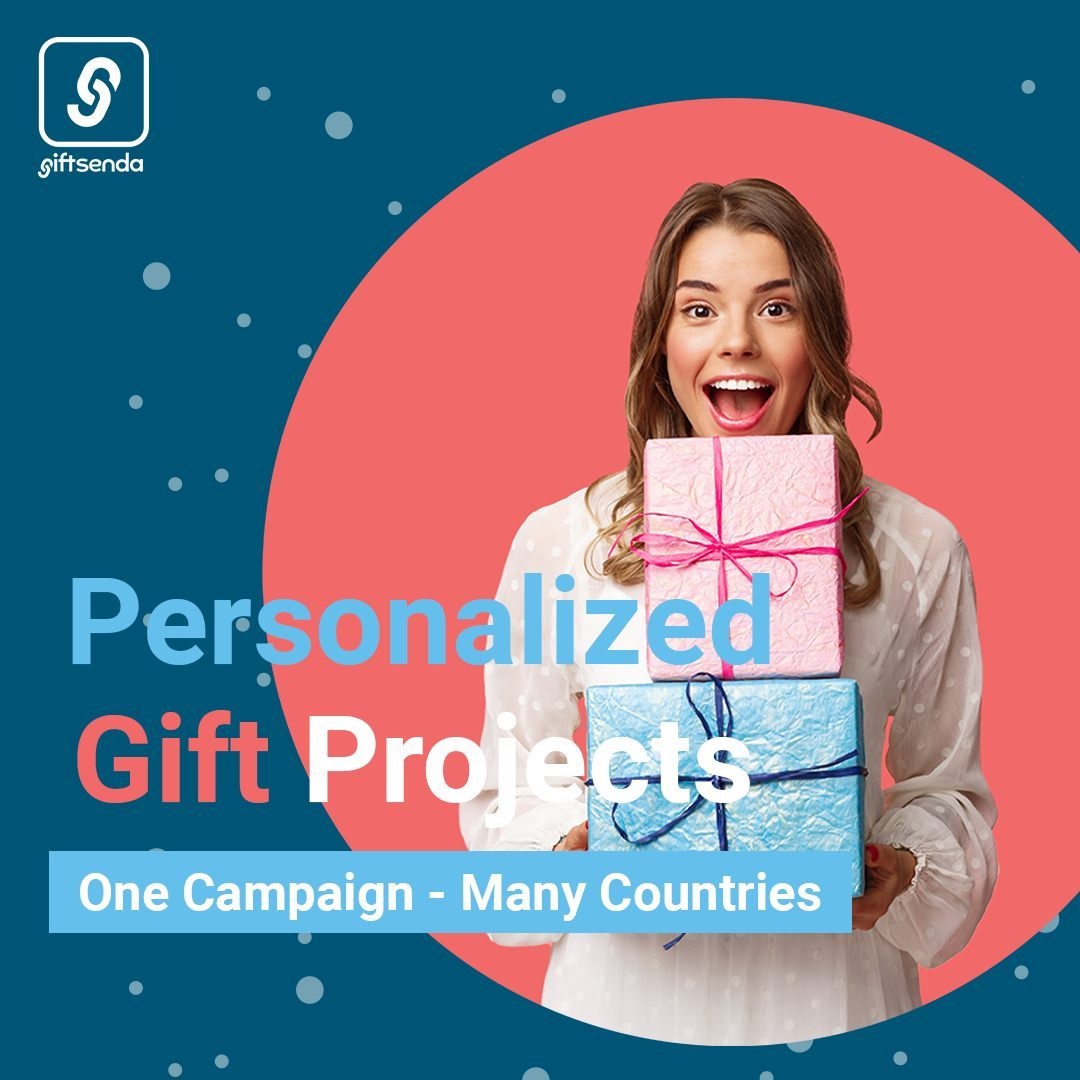 What is your backstory and what inspired you to come up with / pursue this idea?
My family has a long-standing tradition of giving gifts to each other, no matter the occasion, or often, one isn't needed at all.
While growing up, I experienced this firsthand: the gift is always associated with a sign of love, care, and affection. Twenty-six years ago, when I was 22, I immigrated from Russia to the USA while my mother, grandfather, and brother didn't follow me.
I had an incredible urge to connect with them on a human level. At the same time, I was in a long-distance relationship, so sending flowers or chocolates was something I'd been doing regularly. At the same time, back in the early 2000s, there were not many reliable International gift delivery services I could rely on.
Eventually, this triggered me to create GiftBasketsOverseas.com—a truly global gift delivery company starting from servicing Eastern Europe and later covering over 200+ countries worldwide.
Over the years, we've realized that in addition to B2C customers sending gifts cross-border, there was substantial interest from the corporate segment: loyalty gifts, award employee gifts, business development, and appreciation. All we could dream to be part of was coming our way.
However, our current set of tools was built for Ecommerce and was not focusing exclusively on a corporate gift sender. This is how the Giftsenda Platform was born, on the premise of giving first and seeing your business relationships develop.
The platform not only offers an excellent SaaS and freemium toolset attached to a variety of gift options but allows you to measure the ROI on every gift you send. This ultimately turns gifting into a true business development activity as part of the organization's sales/marketing playbook.
Take us through the process of designing, prototyping, and manufacturing your first product or service- what was that like?
After nearly 20 years in the Ecommerce gifting space, the Giftsenda founding team and I had a pretty good idea about our customers' needs. So the core of our Gifting Platform was developed relatively quickly. The more difficult part was the CRM integration features we were planning to offer but initially had no experience with.
After talking to key customers, listening to the market, and learning the competitive landscape, we've started with Salesforce and Hubspot integrations and the Gmail inbox extension—this is what most of our customers have been asking for.
These integrations allow our customers to send a gift anywhere in the world right from their CRM system or an inbox, as easily as sending an email. Furthermore, gift senders can see an ROI report on their sending and track all deliveries in one easy-to-use dashboard.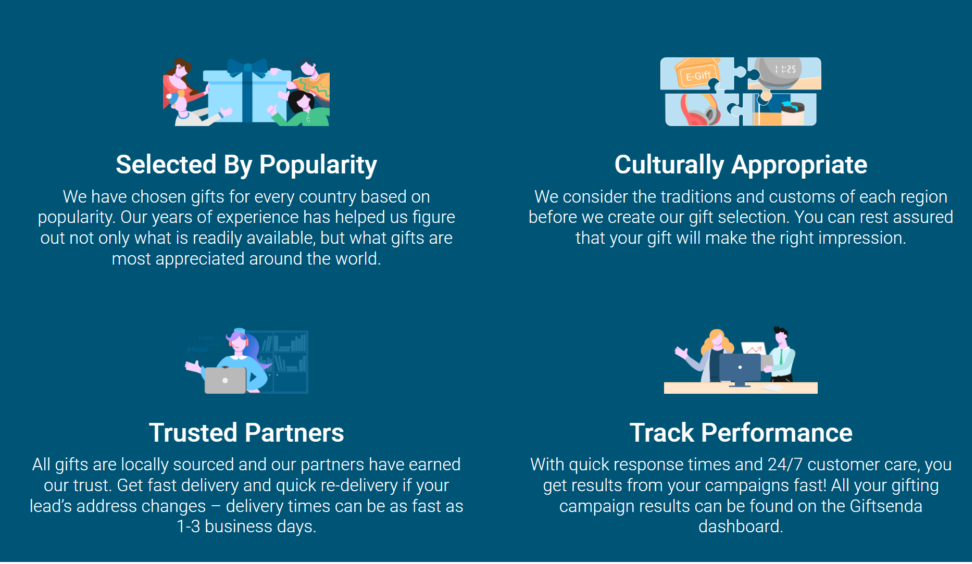 Describe launching the company… Where did you start?
We started working on Giftsenda around two years ago.
What helped us the most with the launch was the established relationships we've built over the last 20 years in all the countries where we've offered our gift service. The majority of these gift baskets and gourmet gift suppliers have effectively become Giftsenda suppliers as well.
Then we ventured into swag, gift cards, personalized gifts, and beyond to ensure all of our customers' desires to impress were well covered. Then several experienced team members joined the Giftsenda startup team and brought the contagiously cool culture with them to the new venture.
What has worked to attract & retain customers so far?
Our team was already experienced in making customer experiences absolutely fantastic.
We are talking about a service that isn't very easy to provide: with International gift delivery, all sorts of things can happen. Over the years, we've polished our gift delivery process to ensure that every gift gets to the intended recipient quickly and hassle-free.
Giftsenda's globally localized delivery system ensures that recipients won't ever be asked to pay duties fees, and in most cases, gifts can arrive as early as 1-3 business days! Would you like the gift to arrive on the same day? We have a solution for that too, where a virtual gift is pre-delivered by email.
Many of our customers don't have physical addresses, so any one of our physical gifts can be sent virtually via email invite, accepted by the recipient, and then delivered to an address provided by the recipient themselves.
Lastly, many business senders don't know their recipients that well to choose the gift for them. Giftsenda has an answer to that too: we allow seamless swapping to a gift of a similar value if the chosen gift isn't the best fit for the recipient.
Imagine, for example, a non-drinker receiving a wine basket, or imagine a diabetic person receiving a chocolate tower. These types of features built on our customers' asks have helped us attract and retain our customers.
What books, podcasts, or people have been the most influential on your journey?
Giftology: The Art and Science of Using Gifts to Cut Through the Noise, Increase Referrals, and Strengthen Retention by John Ruhlin
Never Lose a Customer Again: Turn Any Sale into Lifelong Loyalty in 100 Days by Joey Coleman
Delivering Happiness: A Path to Profits, Passion, and Purpose by Tony Hsieh
How are things going today and what does the future look like?
It's a challenging time, but we remain focused on our niche customer base.
We know there is a huge demand for the services we offer, so we'll continue working in the same direction and grow organically by improving tools, hiring and retaining the best talent, and offering the best gifts our customers want to send.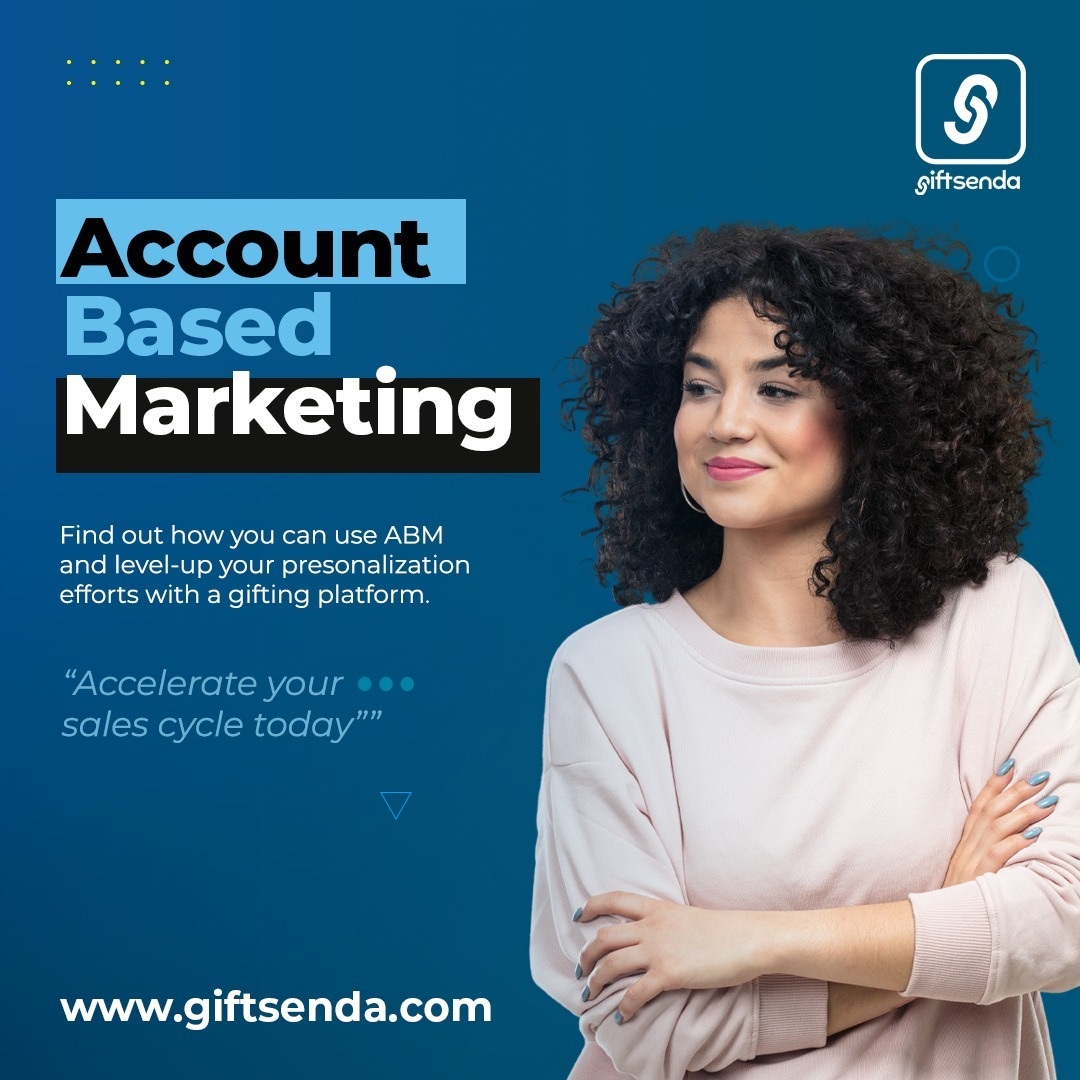 Any advice for others who are just starting out?
Think big, but start small: make sure you're clear about who your best customer is, and make the right product just for them. At the beginning, don't try to be everything for everybody.
Be small but the best in it first, and later polish and grow from there.
What's the best way for people to connect and follow you? Website, Social Profiles, Etc…
Check out our podcast "Long Distance Short"